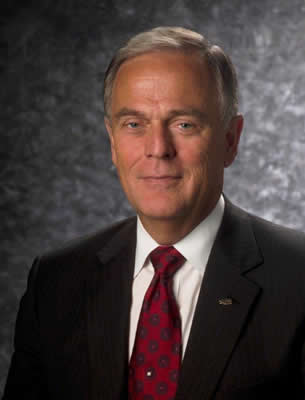 Jim Daniel
A 1958 graduate of Northwest Classen, James R. 'Jim' Daniel attended Baylor University on a basketball, baseball and academic scholarship. He earned a BBA degree from Baylor in Finance & Economics (1962) plus a degree from SMU's Southwestern Graduate School of Banking.
Daniel entered the banking profession in Oklahoma City in 1964 serving in a variety of positions at Central Bank and Friendly Bank of Oklahoma, capped off with his appoint-ment in 1972 as the youngest president and CEO (age 32) in Oklahoma banking history.
In 1993, his banks sold to Banc One and he was elected President, CEO and Chairman of the Banc One organization before moving on to BancFirst Corporation in 1997, where
(more)
he continues to serve as Vice Chairman, now in his 21st year. During his professional career, Daniel has served in leadership roles with such diverse entities as INTEGRIS Health of Oklahoma, the Southern Baptist Convention, Oklahoma City Chamber of Commerce, Rotary Club, and Baylor University Athletic Association. Daniel is also a recent inductee into the Oklahoma City Public Schools Foundation Wall of Fame, the Baylor Athletic Hall of Fame, and is a Baylor Wall of Honor Recipient.
---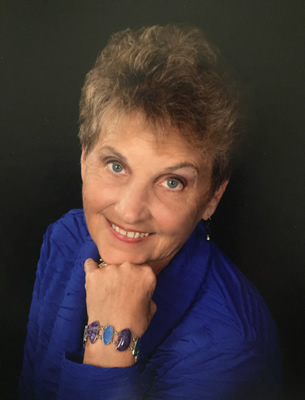 Dayna Davis Savage
A member of the school's second graduating class of 1957, Dayna Davis Savage was already on the fast track to future success, serving as cheerleader, honor roll student, assumed a variety of leadership positions and as a senior was named recipient of the Anton Classen Medal of Honor at Northwest Classen.
Attending Oklahoma State University, Dayna competed in and, thanks to her well-honed dancing talents, won the title of Miss Oklahoma City in 1958 then the Top Talent award in the Miss Oklahoma pageant. Graduating from OSU, she began her career as a teacher, investing her time and talents teaching mathematics as well as dance. She would spend the next 30 years teaching school and directing various performing groups of children, teens and adults in arts centers and churches across five states.
In 2000, she began leading "The Gathering Place", a memory care ministry in the Houston area. This volunteer-based, free resource for families caring for loved ones at home holds events with festive themes, guest performers and uplifting activities for those experiencing early to moderate stages of Alzheimer's and related dementia. For more than 17 years Dayna has touched the lives of over 80 participants each week. Today, Dayna's talents, devotion, energetic enthusiasm and volunteer spirit continue to benefit and inspire others with her passion and compassion.
---
Cliff Hudson
Successful in student government, academics and vocal music during his high school days, Cliff Hudson graduated in 1973, capping off his accomplishments as student body president his senior year. Entering the University of Oklahoma, Cliff distinguished himself by being named a Top 10 Freshman and President's Leadership Class at OU, graduating Phi Beta Kappa in 1977.

Accepted to the prestigious Georgetown University School of Law, he graduated with honors, passed the bar and accepted a position in Oklahoma City practicing corporate law. In 1984, he joined the Legal Department of Oklahoma City-based Sonic Corporation, quickly moved through the ranks to become President and CEO in 1995 and then was named Chairman in 2000, jump-starting the operational and marketing efforts to aid the astonishing growth and record sales now enjoyed by the fast food giant.
Hudson served as Chairman of the Oklahoma City School Board from 2001 through 2008, where he was credited with the passage of the second 'MAPS for Kids' program to help rebuild Oklahoma City's public schools. In 2009, he was inducted into the Oklahoma City Public Schools Wall of Fame. Serving on a variety of governmental, academic and non-profit boards throughout the years, Hudson is a recipient of the National Child Labor Committee's Lewis Hines Award for his work relating to Children's Education and continues to champion the cause of public education in Oklahoma.
---
Ron Norick
After his high school graduation in 1959, Ron Norick had a vision for Oklahoma City that was just beginning to come into focus. His father, Jim Norick, had just been elected as the city's new mayor. Ron attended Oklahoma City University, obtaining a B.S. Degree in Management, which he would successfully employ as he helped run the family business, Norick Brothers, Inc., a regional printing company. He would invest 30 years growing and maturing the operation prior to its acquisition by a large national printing enterprise.
During his years in business, this vision for his home town began to take shape in earnest when he himself was elected mayor in 1987. Ron and the Oklahoma City Chamber of Commerce saw the opportunity to move Oklahoma City into a new era of prosperity and change when local voters passed the first game-changing Metropolitan Area Projects, or 'MAPS' initiative, creating nine essential urban projects funded by a dedicated one-cent sales tax. Norick's 11-year mayoral leadership covered both the city's highest point with MAPS, as well as its lowest point with the 1995 Murrah Federal Building bombing in downtown Oklahoma City. Today, Ron is controlling manager of Norick Investment Company, managing the financial holdings of 20 family members representing three generations of the Norick family. He currently sits on the managing boards of several diverse civic, community and financial entities, including Oklahoma City University, the Oklahoma City Chamber of Commerce, the State Fair of Oklahoma, Oklahoma Industries Authority, as well as on the board of directors for BancFirst as well as Merlon International, Inc.
---
Vince Gill
This notable musician and entertainer was on his chosen career path even before his 1975 graduation from Northwest Classen. Prior to his senior year, Vince was already a member of the bluegrass band Mountain Smoke which enjoyed a loyal, local following. But the lure of a much larger stage drew him first to Louisville, Kentucky and then to Los Angeles as he pursued his musical dreams, which included his first nationally-charted hit song, Let Me Love You Tonight recorded in 1979 with the country rock band Pure Prairie League.
During the ensuing 40 years, Gill has reached superstardom in the musical world, recording more than 20 studio albums, charting over 40 singles on the U.S. Billboard charts and sold more than 26 million albums spanning the Bluegrass, traditional Country and Country Rock genres. He has been honored by the Country Music Association with 18 CMA Awards, including two 'Entertainer of the Year' awards and five Male Vocalist awards. He has also earned 21 Grammy Awards, which is more than any other male country music artist.
Now a bona fide music legend, accomplished guitarist and vocalist, Gill is also a scratch golfer who has organized and participated in numerous charity golf events. He has been married since 2000 to celebrated Christian music artist Amy Grant, and together they have performed all over the world.
Gill is currently touring nationally with legendary country rock superstars The Eagles, playing guitar and singing lead vocals once sung by the band's founder and leader, Glenn Frey.